Digital Solutions Agency

About Us
F11 Agency is the essence of a union between communication and technology.
It is the result of nearly 20 years of experience in managing media and marketing projects in Europe. It is also another step in the development of faceADDICTED – the Interactive Agency of the Year 2018 (transformation), 2017, 2015 in the social media category according to Media & Marketing Polska.
F11, meaning "full screen", vividly presents our idea of the consumer's experience with the brand. Regardless of the time, place and method of interaction, what counts is a positive ending.
From now on, faceADDICTED is F11 Agency.
HOW WE WORK?
Each project is a new challenge, which we approach with a new set of solutions, services and tools.
It is also a process in which we work closely with the Client to solve a specific problem.
Exceptional people support us in the execution of our projects.
F11 Partners: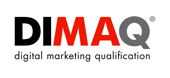 Awards
They are not the essence by themselves, but a confirmation that one must not give up.
CLIENTS
99% of satisfied Clients representing 250 brands from 17 countries.