PRODUCTS & SERVICES
8 years, 99% of satisfied Clients, over 1000 projects, 19 awards...
1
Communication strategies
We prepare comprehensive brand communication strategies based on in-depth analyses and category knowledge, which are built on solid insights.
We select the right tools to achieve desired results.
Our goal is to meet the needs of marketers who are seeking an agency that reaches for deep customer insights and strategically understands the requirements of a given brand in the digital age. At the same time, we ensure high quality of service and a tailored approach to the needs of our clients.
2
24/7 online activities
We are the only agency that not only keeps track of the media 24 hours a day but also operates when a traditional PR agency is asleep.
We identify crisis potential, use predictive PR tools to protect brands, and implement immediate corrective measures. Apart from strategic activities, each day we deliver results of periodical monitoring to dozens of brands, as well as conduct anti-crisis activities in a 24-hour model.
We specialize in B2C and B2B matters, especially those that require combining knowledge and experience in different fields.
Over the last eight years, we have implemented social media activities for over 100 brands, both in Poland and in Central and Eastern Europe, including Microsoft Romania and Burda Praha. During this time we have been recognized three times by Media & Marketing Polska as the Interactive Agency of the Year in the category of social media.
Our anti-crisis standards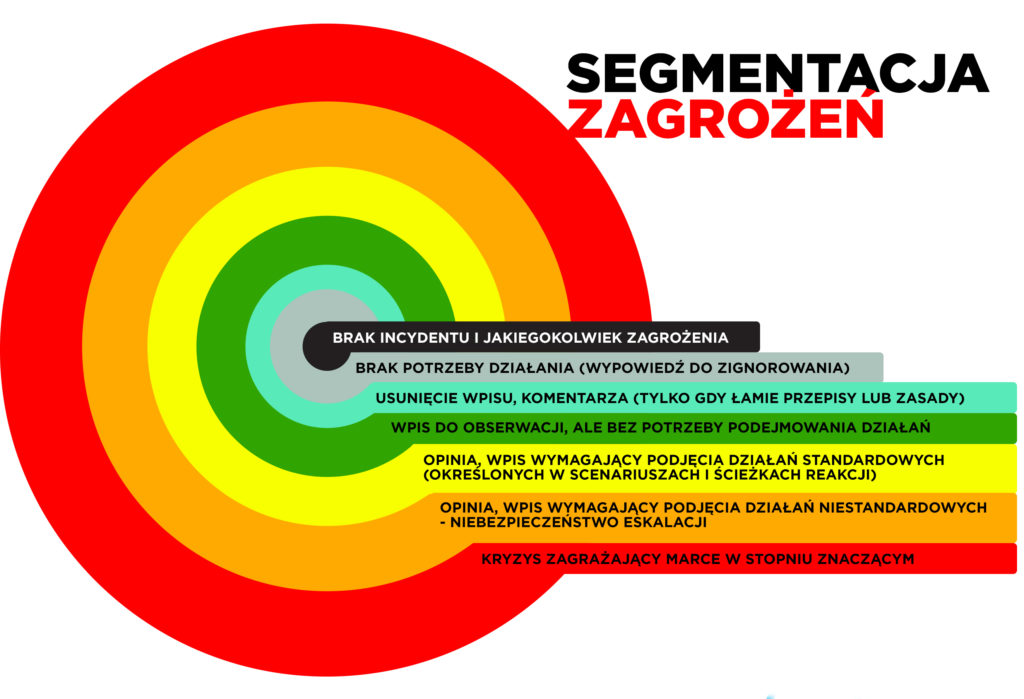 3
Public relations & influencer marketing
We do not believe in "mass" mailing press releases, but we do believe in reaching out to opinion leaders in a non-standard way, both in the world of journalists and influencers.
We carry out projects related to the launch of new products and services, but also to the ongoing creation of the brand image among key groups of recipients. Most importantly, we always act in a way that ensures that our proposals are tailor-made and not a copy of any previous solutions. That is why we cooperate with all effective influencer marketing networks, combining it with a simultaneous direct cooperation with selected people.
4
Employer branding
We prepare and execute image strategies of companies as employers of the first choice. We also share our experience by conducting classes in Employer Branding at the AGH University of Science and Technology in Kraków or by actively participating in industry conferences.
EVP…
We help to define the Employer Value Proposition together with a strategy of actions tailored to break the key barrier in the perception of the employer.
So far, we have carried out Employer Branding projects for such companies as e.g. DB Schenker, ArcelorMittal Poland or Bayer.
5
Media planning and buying in 90 countries
Every day we optimize our advertising campaigns, enjoying the fact that our effectiveness is significantly better than that of a traditional media house.
With the support of AMIN Worldwide Partners, we operate on all continents.
Facebook, Google Delivery Network, Twitter, Instagram, radio, press…
We create tailor-made campaigns, which is why we have a high conversion rate. So far, we have conducted advertising activities on 16 foreign markets (including CEE, DACH), supporting, i. a., the selection of IAAF World Athlete of the Year (IAAF Athletics Awards).
Each campaign is preceded by a detailed media plan with specific KPIs.
6
Branded content studio 
People and their experiences with brands are the heart and soul of our stories.
Virtual Brain studio
In 2018, we were joined by Virtual Brain – a branded content studio, who together with its talented scriptwriters and directors, provided our video productions with additional support from the creators of the famous "Mafia w sieci" series for Allegro.
7
Production
It's not hard to create a website or a mobile application. The trick is to create a platform that will achieve the brand's goals and which, as part of the brand's ecosystem, will provide us with specific information. Therefore, before launching any production, we start with a review of the category, community expectations, and reception predictions.
Websites, eshops, games, web portals, mobile apps…
In our portfolio you will find the Frugo Culturiser, thanks to which the legendary brand was put back on sale, we won the first in Poland Grand Prix KTR for a digital project, and the users of Wykop.pl fantasized about making the Internet less vulgar. It also includes online games played by fans of the Australian and German Eurosport, the PZU Pomoc mobile application, as well as the 3D online-offline game for Synthos, in which the participants of the international chemical fair K Online played so eagerly. But that's not all – we have completed several hundred projects in which we combined creation and technology.
8
Consulting & interim management 
We have spent the last 20 years learning to connect; we have connected online with offline, marketing and publishing projects, we have connected brands. First of all, we have deepened our expertise in building ecosystems. Today we provide consulting services not only to marketers. Experience gained in running companies in the CEE region naturally translates into practical support for management boards, as well as HR, IT, sales, marketing and communication departments. Together we are transforming companies.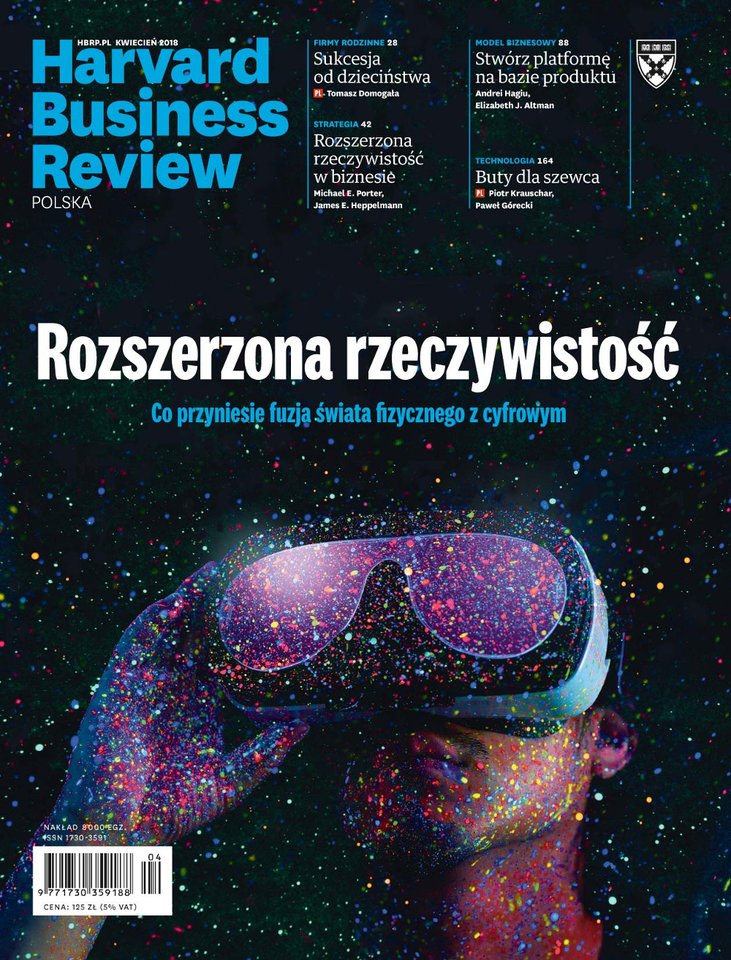 We organize & optimize
We are able to participate in transformation processes both as external consultants and by taking over interim management activities under which we will implement changes in the company`s processes.
"Buty dla szewca" (Eng. "Shoes for the shoemaker"), Piotr Krauschar and Paweł Górecki write about change management in the Harvard Business Review Polska.
9
PR / Marketing outsourcing 
We address our offer to such entities as investment funds, startups or franchise-based networks.
Advertising campaigns, product launches, press offices…
So far, in terms of public relations and social media activities we have supported, e.g. ITMagination, and start-ups from the SpeedUp Group.
10
Training courses
We share only the knowledge that we have gained at an expert level. The subject that is close to our heart concerns mainly digital transformation (Anna Robotycka, Managing Partner at F11 Agency is working on her PhD in this field), technology in marketing, digital leadership and social selling. So far, we have prepared for the DIMAQ exam, i. a. about 100 Pepsico employees in the CEE region, as well as about 150 representatives of Microsoft Polska, who together with us have studied issues related to social selling. We have also conducted Harvard Business Review Polska workshops.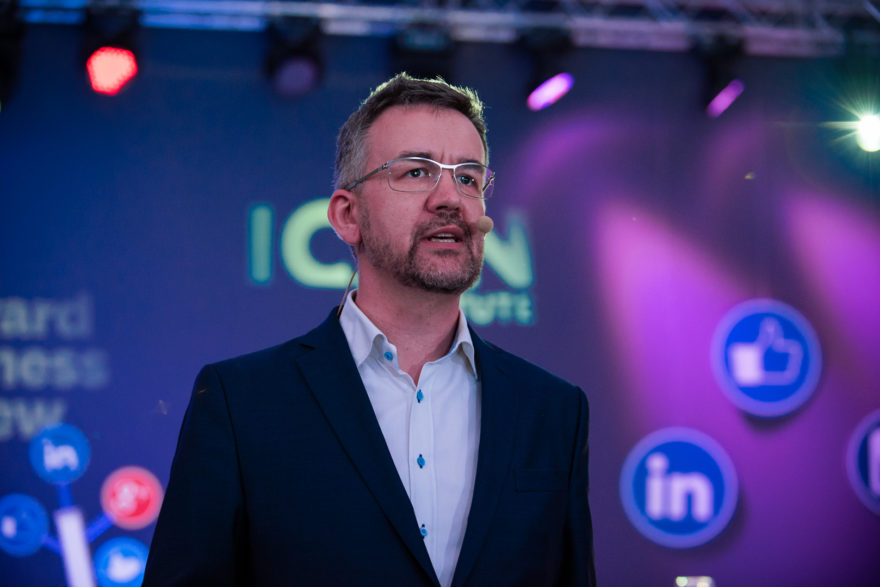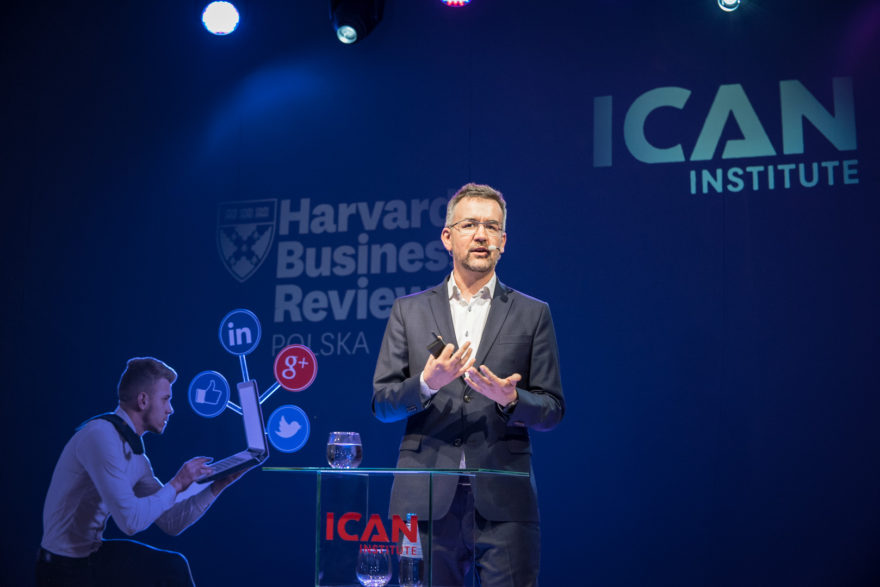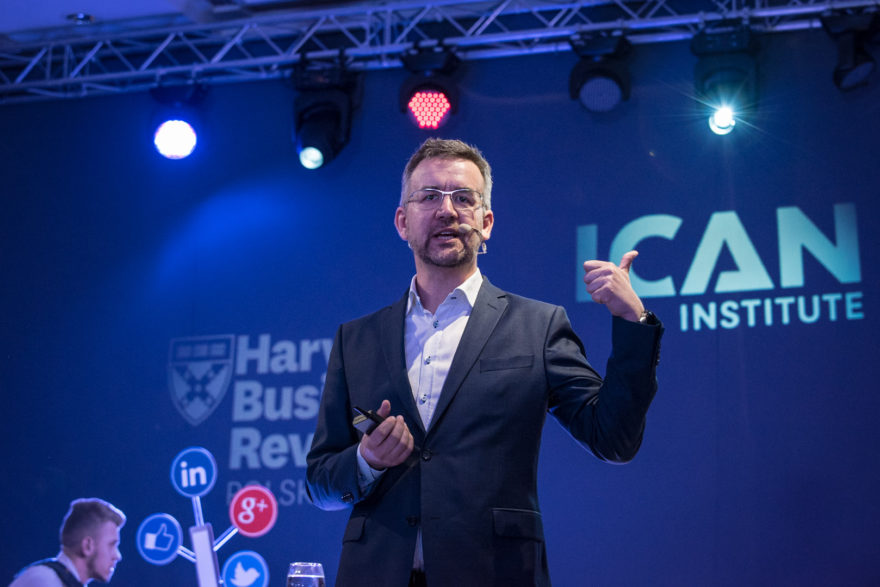 DIMAQ Certificate
Looking for a way to verify the knowledge of your agency's staff or train your own team? Ask for a DIMAQ training course.
DIMAQ is the first in Poland standardization and verification program of digital marketing competences. It defines the necessary level of knowledge and qualifications of specialists in the field of digital marketing, and allows for its comparison and evaluation. The methodology of the program was developed by experts appointed by IAB Polska under the substantive supervision of IAB Polska Industry Council for Competences [Pl. Branżowa Rada ds. Kompetencji IAB Polska].
Benefits for the employer
a tool to verify employees' knowledge and qualifications
simplification of the recruitment process and the establishment of staff development plans
encouragement of the company's employees development through the certificate maintenance system
harmonizing the communication between advertisers and digital marketing service providers
Benefits for the employee
confirmation of digital marketing qualifications
exclusive access to a digital marketing knowledge base and discounts on industry events
a significant asset in career development – a certificate assigned to a person
a document that is recognized and valued by the industry and marketers